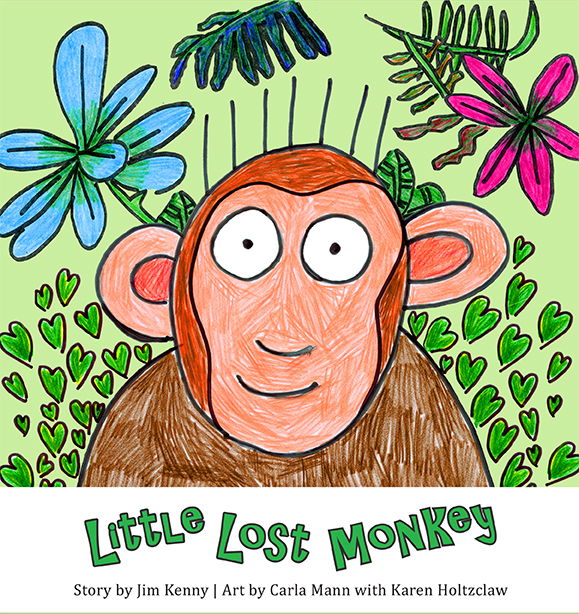 Chipper Wump's father goes off fishing and disappears. Shortly after, his mother is captured by zookeepers and taken away. He awakens one morning to an empty nest in the tree, beginning an exciting journey as he wanders the jungle in search of a home. The various emotions that are experienced by a child in temporary care are represented in his encounters along the way. He has to deal with a snake, a tiger, and a crocodile before being helped by a wise owl. Chipper is temporarily mothered by a lioness before being taken to a village of chimpanzees where he finds acceptance and love.

Little Lost Monkey speaks to children coping with loss in their own language, reflecting the emotions they are likely to experience, not the ones adults think they should have. In this book, Chipper grows from being a vulnerable and frightened monkey to one coping and being empowered to take care of himself.
Little Lost Monkey is not just for foster and adopted children hoping for permanence and stability, but also for those experiencing the death or divorce of parents. Beyond that, Little Lost Monkey is an adventure story for all young children.
_________
Little Lost Monkey is written by Jim Kenny and illustrated by Stone Belt client Carla Mann. All proceeds benefit Stone Belt's efforts to prepare, empower, and support people with disabilities and their families to live fully in the community.
($27 includes retail price, tax, shipping and handling)