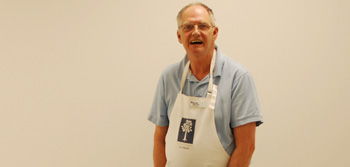 Stone Belt Employment Services assists individuals with disabilities to choose, obtain, and retain employment in integrated settings. We believe that every person has the right to work in the community. Working in partnership with businesses across south central Indiana since 1986, our program assists individuals with finding jobs and receiving on-site training as needed.
We work with over 100 employers and more than 200 clients. Our goal is for individuals to gain meaningful employment in community businesses at competitive wages. Clients are supported in learning the skills they need to experience success and longevity in their chosen careers. The program operates with the same beliefs and values as all Stone Belt programs, focusing on – inclusion, choice, respect, dignity, and competence.
The goals for individuals participating in the program are:
To gain meaningful employment in a community business

To increase opportunities for developing relationships with others

To increase opportunities for informed decision making

To increase competence

Contact Bitta DeWees, Director of Community Employment, at 812-335-3507 ext. 273 or bdewees@stonebelt.org.
---