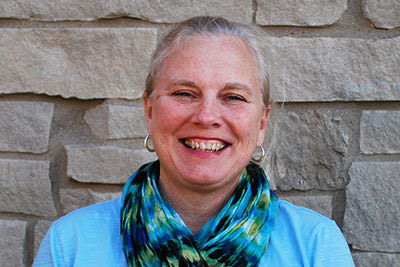 Board member and parent Catherine Gray recently put her thoughts of appreciation into writing. In this letter, she passionately shares accolades on the impact that Stone Belt and it's dedicated staff have made to her daughters and her family.
Hmmmmm…how best to capture the gush of emotions I feel when trying to express my deepest, heartfelt gratitude to each of you who so compassionately contributes to the many ways Stone Belt serves the families of its clients?
As just one example of the many services Stone Belt provides, here are a few (by no means all) contributions made by Stone Belt staff so that my husband and I were able to take a recent vacation by ourselves for two weeks. We could never have attempted to go as far as we did for as long as we did without knowing that so many levels of support were in place for our daughters. And please note that this is only one example of a steadily growing list of what Stone Belt has provided to our family over the past five years.
Let's start at Milestones: Mindy Weakley, Julie Miller and Mary Shawcroft (with significant support from Jim Wiltz) offered so many levels of therapeutic care to my daughters before we left and while we were away. From thoughtful, informed medication management to the flexibility of therapy offered while driving country roads because one daughter just can't do therapy in an office. From roommate negotiations to challenging insecurities – over and over again. Not only has each of these individuals (and all of the other staff who support their work – Connie's cheerful, welcoming competence is one beautiful light at Milestones) won our gratitude, but they've won the hearts of our daughters who consider each of them someone of true importance in their lives. We knew, without a doubt, that Julie Miller would be able to manage any behavioral incident that might occur in our absence. I hope that each of you knows, truly knows, what this level of reassurance means to parents of individuals with disabilities. Julie is at the top of the list of the heroes who enable us to live our lives.
But upstairs at Adams Street, the heart of Project Search and Employment Services, that's where one daughter so far (there's another one waiting in the wings) has experienced so much positive growth and change through the guidance provided in this department. The efforts of Bitta Dewees and her staff create opportunities for a brighter future than so many individuals, and their families, could ever imagine. While we were away, someone made sure that our daughter would successfully end her third year of work with the same employer. And we left knowing that she was secure.
Moving over to Tenth Street, the heart of this organization that provides so much to just this one family, we are so grateful for Tyler Frazee's tireless efforts to connect with our daughter. His name has become a synonym for wonderful in our house. "Tyler will know." "Tyler will take care of it." "Tyler will find someone to help." "Tyler will think of some creative way to engage with one very reluctant teenage girl." And Tyler will identify other wonderful staff, like Ursula, who is now one daughter's beloved summer companion.
And I know full well that behind Tyler and Ursula are a long line-up of some of the most committed, capable individuals I have ever had the privilege to know. This is hard work, which would challenge the patience, compassion, commitment and dedication of any one. Yet, it's the integrity and love with which this hard work is done by everyone at Stone Belt that inspires me and my husband to continue to be able to keep doing our parenting in the best ways that we can. The two weeks away from it all was a precious gift. But Stone Belt, and each one of you who works there, is a daily gift to our lives. We're so grateful, so very very grateful.