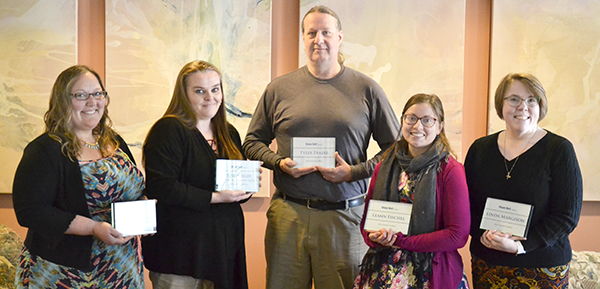 Congratulations to this year's five Awards for Excellence winners, who represent the top 1% of Stone Belt 500 employees.
Each year, nominations are accepted from peers, and a selection committee chooses the five recipients. The recognition comes with a cash prize of $1,000.
Recipients include MaryEllen Jones, Client Support Coordinator in Community Employment; Evie Miller, Lifelong Learning Supervisor; Tyler Frazee, Lifelong Learning Coordinator; Leann Fischel, Administrative Assistant in Program Support; and Linda Margison, Communications Manager.
An awards luncheon was held Friday, March 23, to honor the recipients.